Personal Time Management
Coaching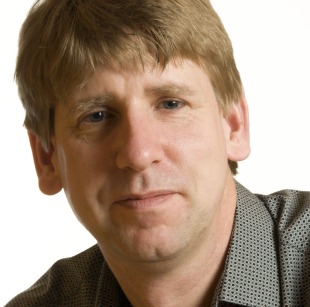 Personal time management coaching with me, Tim Wilson, the author of time-management-success.com.
How many people care about your time management?

Believe it or not, plenty of people do; in fact, everyone in your life. But, even with the best will in the world, most of them are 'takers'.
They have expectations of you.  

One to one time coaching, on the other hand, can give you 100% focused personal attention with your best interests at heart.  

Be honest - how often do you get that?

If you want to change your life for the better I can help you...
Manage your work more effectively
Free up more time to achieve a better work-life balance
I'll help you achieve results and feel the benefits in your life and work immediately.
"How would my personal time management coaching be conducted?"
By email. Experience has taught me that it is easily the most flexible and effective way to help you improve your personal time management.
It allows both coach and client to reflect and act on what is discussed in our own time.
It doesn't matter where either of us are in the world, or even what time of day (or night) it is.
We can send each other further information to read and use, as and when it suits.
We'll both have a written record* of what we discuss and decide.
"How do I know my information is secure?"
*All communication received from my coaching clients remains 100% confidential for the duration of the coaching relationship, after which it is deleted - in short, no one else will see it.

I adhere to the eight principles of the UK Data Protection Act (I'm based in the UK). You can read a summary of them here.
If you have a question concerning data protection please contact me.
"What are your credentials?"
I am a Certified Coach, holding an EDEXCEL Level 3 BTEC Certificate in Life Coaching Skills and Practice.

I have been coaching and training individual and small groups, both online and off, since 2007.

I'm also the author of every time management article and resource on the Time Management Success site.

"What if I'm not 100% happy. Do you offer a guarantee?"
Yes, I do.

I will always do my best to provide you with an excellent service that helps you achieve positive results in your life.

When I am working with you I always do so with 100% focused attention, and with your best interests at heart.

If, however, you feel time management coaching has made no difference to you, tell me about it within 30 days of purchase and I will refund you for the full cost of the coaching.
"Okay, I'm interested in Personal Coaching with you. What are the options?"
There are two:
Option One 

7 Days Unlimited Personal Email Time Management Coaching
We'll pinpoint how, where, when and why you are struggling to manage your time and get your work done.
"Time management coaching has enabled me to get things in perspective with work and realize the difference between perfect and realistic.
I found the assessment very insightful."

Laura Nicholls
--
"Tim's approach was absolutely professional.
I found his advice and support challenging but also achievable. I particularly appreciated the regular feedback with targets set for the next session.

I have absolutely benefited from time management coaching that was personal to me - I would recommend Tim to anybody."
Ockie Vermaak
We will discuss ideas and suggestions specifically for you that will help feel more in control of your life and work.
You will be equipped with the knowledge, tools, habits and motivation to do your work more effectively and efficiently to free up more time to use as you choose.

We will have a full seven days to work together to adapt and refine your personalized plan so you really start to see the benefits of your coaching.
You can always book further time management coaching sessions if you wish.

Option Two

One Personal Email Time Management Consultation
Not ready to commit just yet?
Try a taster!
We will analyse your current situation, after which I will produce for you a bespoke plan of action to help you improve your time management habits today and beyond.
"You were so instrumental in helping me realize what I needed to do to get my work done and then to actually do it.
I feel so much more on top of things!"

Martha Mashonganyika

You can always book further individual time management consultations if you wish.

Interested?
Fill out the form below to find out more, and I'll get right back to you.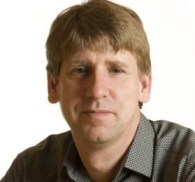 There's no commitment on your part - it's just an enquiry.
But it may just be the start of something good...


---
Coaching