Welcome to Time Management Success


What do you want to do?



This site will help you manage your time and life better.

Most pages focus on developing personal time management skills to help you do more of what matters (hence the slogan).

Whether you want to manage time better at work or at home, or to strike a better balance between the two, this site can help you.

For me, time is the most precious commodity we have. Let's work together to help you improve the way you manage yours.

If you like what you read, stick around and see what you can learn...

"Where should I start?"
Anywhere!
The bulk my articles and downloadable resources are free to read (but not to copy without permission). You can read and apply each one independently.  

I use the term 'apply' because that is the key: action speaks louder than words. 

Anyway, click on one of the topics above, skip down to the latest pages below, or head to this quick start article.
Enjoy!

Tim Wilson
Want to Improve Your Time Management?
Check Out My E-book and Learn How to
Free Up More Time For You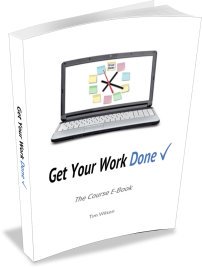 ---