Get Your Work Done!
Free Yourself Up to Do What

YOU

Want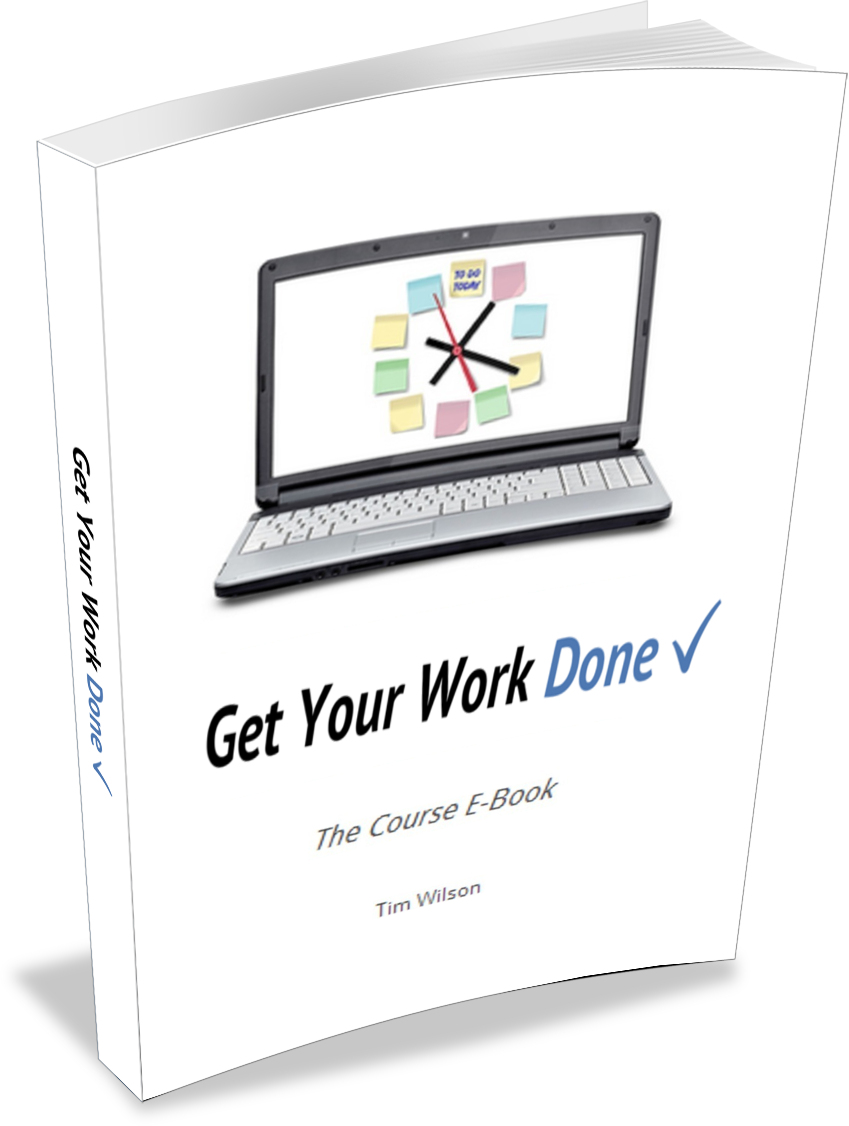 Imagine having an extra hour every day...

What would you do with it?
Pursue your hobbies?

Start a business?

Get fit?

Advance your career?
Spend more time with the people you care about?
Get Your Work Done! is an 11 lesson workbook that will help you claim back time to use as you choose, completely risk free*
Why You Need This Book
Life is busy, and work is never ending.
Unless you apply strategies to manage it all, you'll always be at the mercy of whatever 'shouts the loudest'.
This book will show you how to respond rather than react...
You'll identify what success means for you and how to achieve it. We all want different things, but what, exactly, do you want?
It will help you become organized.

 Applying simple but effective habits that will transform the way you feel about your space and stuff.
You'll learn how to manage your workflow (including email). Overwhelmed? Not sure what to do next? Don't ignore it - learn how to organize it so you feel more in control.
You'll get tough stuff done. Learn a method for dealing with those things that just seem too hard, boring or overwhelming to do.
You'll learn when to do things. It's not just about knowing what to do... there are also optimum times for doing things. 
You'll carve out more time for yourself. Sure, you can shave off a few seconds or minutes here or there, but the real time gains can be made when you learn to look at the bigger picture of your life.
*  *  *
On receipt of of your risk free purchase* you'll have immediate access to Get Your Work Done to help you free up time to do more of what matters to you.

*I'm proud of this book, but I want you to receive genuine value from it.
So if, for any reason, you are not entirely happy with your purchase, please contact me within 30 days and I'll happily refund you the full amount.
"Your workbook is my saving grace for getting my work under control and organized!"
Paula Boos, via email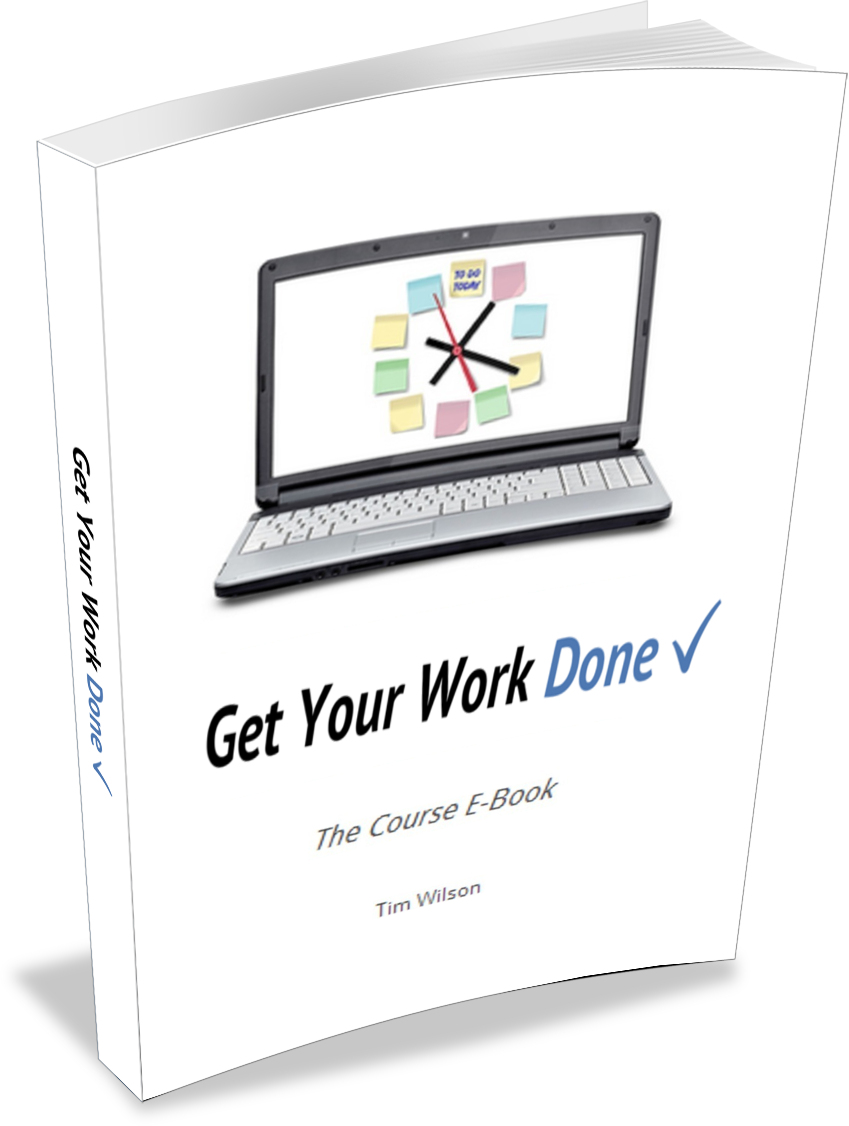 Get Your Work Done!
30 Day Money Back Guarantee
FAQs
How, exactly, will I receive the book?
This is a PDF ebook - you'll see links to download it on your screen after you click the 'Buy Now' button. 
Here's a screenshot of part of the Order page that you will see:
Screenshot of part of the Order page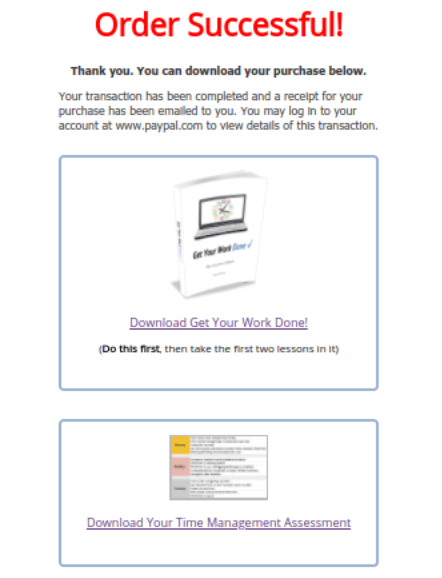 Screenshot of part of the Order page

Is your payment processor secure?
Yes, I use PayPal and it's secure. You can verify this by checking your address bar on the payment page.

There will be a padlock icon and the word 'secure'. The address will start with 'https' (note the 's' on the end) if the page is secure:

You can download safely and securely from Time Management Success.

Do I have to use PayPal?
No; PayPal process the transaction, but you don't need an account - you can pay using your credit/debit card.
What if I have trouble accessing the book?
Contact me and I will make sure you get it.

If I want a refund within 30 days do I get to keep the workbook?

Yes! It's yours to keep.
Purchase your copy below:
---