DEFRAG YOUR DAY!
Introducing the

NEW


TMS Online Course
Are you bombarded with more demands for your time and attention than ever before?
Is the 'time saving' technology you rely on the very thing that seems to sap so much of it?
Does it seem like there is too much to do and not enough time to do it?
Defrag Your Day! is a 12 lesson online course designed to show you how to boost your productivity, get and stay organized and ultimately do much more of what matters to you.
Here's What You'll Get:
12 lessons packed with proven and effective tips, techniques and strategies to get your work done faster, get back in control of your life and do more of what matters to you.

Easy to learn, highly effective learning outcomes that you can apply to improve your personal time management immediately.
Text, pictures, worksheets and exercises designed to help you understand and implement what you learn.
Access to an interactive comments section where we can discuss what you have learned. I will actively monitor each lesson to respond to your comments and answer any course related questions.
An e-book of the entire course contents so you can read and review what you have learned offline.
A Certificate of Course Completion. Add it to your resumé to show you have invested in building your time management skills.
You want to get back in control of your life -- I'm here to help you.
Here's What You'll Gain: 
Accurate and valuable insights into the value of your time. The more you appreciate it's importance the better you will use it.
A clear definition of what success means for you in your life. Once you know what you want you'll be able to use your time far more effectively.
The ability to set clear, tangible and exciting goals that you can actually achieve. 
A greater sense of calm and control as a result of improved organizational skills and habits.
The confidence to know how to deal with tasks and projects. Do what matters, ditch what doesn't and save yourself hours of wasted time.
Knowledge of which time management tools you really need so you can organize your life simply and effectively.
An empty inbox! Yes, really! And no, you don't need to 'delete all'!
Why Take An Online Course?
There is a huge amount of time management advice out there. Some of it is good, some is so-so, and the rest is probably best not mentioned!

Whatever the quality, the onus is all on you  to go out there and sift through it all to find the lessons worth learning.
You could  take a physical course, but you'd have to give up hours (or even days) of your time, not to mention the hassle of travel and the inconvenience of fitting in with someone else's schedule.
The advantage of an online course is that it lets you learn at your own pace whenever and wherever suits you.

Defrag Your Day! fits in with your life, not the other way round.
Want to see if it's right for you? Request a free sample lesson below.
Why Take This  Online Course?
Computers need to be defragmented to keep them operating effectively and, in many ways, so do we.
This course will show you how to get your work done faster, waste less time and spend more time doing what you want to do.
Free up hundreds, even thousands of hours a year to use as you choose.
Imagine, for the sake of example, that your time is worth $10 an hour.
If this course saved you just 30 minutes a day for a month you'd more than cover the cost.
But what if it freed up you up for an extra 30 minutes each day for a year? That's $1825, a gain of over 18 times your initial investment.
FAQs
When does the course start?
As soon as you sign up! The free, no obligation sample lesson is available on request - see below.
Who is Defrag Your Day! for?
This course is for anyone who wants or feels they need to improve their time management so they can get their work done, stop wasting so much time and spend more time doing what they want to do.
I've designed the course to be accessible for anyone who works, studies or is at home. Whether you have got too much on or not enough, there is something for you here.
What will I need for this course?
An internet connection (obviously!). Access to a printer would be also be useful.
Does the course meet at a certain time? Does it matter what part of the world I'm in?
Defrag Your Day! is a virtual course, and you can participate from anywhere at any time.
After the first lesson you'll receive one every day to give you time to apply what you learn and ask questions or share comments.
You can work through the materials at your own pace, but it is recommended you complete the lessons in order, as they build upon each other.
Students anywhere in the world are welcome to attend, but course materials will only be provided in English.
How much time can I expect to spend on the course?
You can expect to spend anywhere between 1-3 hours total each lesson reviewing the content and completing the exercises.
Some people may work through the content more quickly, and others may want to spend more time.
All the content will help you develop your own time management skills, which takes time and focus, but is a really worthwhile exercise.
How long will I have access to the course materials?
With lifetime access you can work through the material at your own pace.
Even if you don't complete the course in one go, you can do so at a later time, as and when it suits you.
You'll also get the course in an e-book format to read offline.
How can I contact you, the course instructor?
During the course, the best way to contact me to discuss course materials or ask questions will be in the comments section on the course site. I will actively be monitoring the comments and replying to any questions.
Please keep all class related questions on the course site, so others can benefit from seeing my answer to your question.
You can also connect with me via the contact page on my website.
How are payments handled?
Payment is securely processed via PayPal and can be made using your PayPal balance or credit card.
Please note that all course correspondence will be sent to the email address associated with your PayPal account.
What happens after I enroll in the course?
The course is hosted by CourseCraft. If this is your first course with them you will be asked to make a login and password after you click enroll. This will be how you login for all classes you enroll in.
Once you are logged in, your payment will be processed and you will receive two emails. The first will welcome you to CourseCraft. The second will show that you are enrolled in this course.
About The Instructor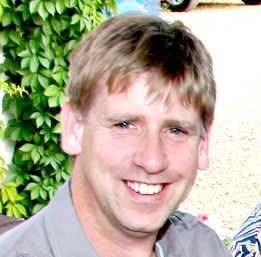 I'm Tim Wilson, the author and editor of time-management-success.com, a site focused on helping people improve their personal time management.

I'm a qualified teacher and life coach and have been teaching time management courses to adults and students for over 20 years. You can learn more here.
As the Creator and Instructor of this course I want you to feel that you have had a rich, rewarding and genuinely worthwhile learning experience. I want you to gain far more than the value of your investment. How? By working smarter, wasting less time and doing more of what matters to you.
I'm confident that this course will over deliver and help you achieve the  results you want which is why I offer a 100% refund guarantee if you are not entirely satisfied.

30 Day NO RISK Money Back Guarantee - You

Can't

Lose.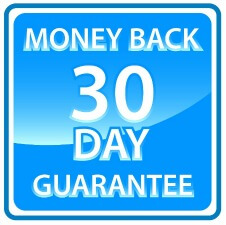 The course has been designed to show you how to significantly improve your time management.
If you're not satisfied for any reason, and you genuinely don't feel you have improved your ability to manage your time, let me know within 30 days of completing the course and I'll give you a full refund without any quibbling.
I'm confident that the course will make a positive difference to your life and work.
Okay, What Do I Do?
The TMS online course is $97 USD per person, but enter your email address below and you'll instantly get a 15% off promo code, reducing the course fees to $82.45 USD.
I'll also include a link to a free sample lesson so you can try it for yourself.
Enter your email address below:

You are under no obligation to purchase - you are simply requesting your sample lesson and promo code.