Outlook Calendar Reminder
by A Reader

I use my Outlook Calendar. I have it so the key people at my work can access it. This helps with planning meetings. It also helps when I away - other staff can follow up any appointments that can't be cancelled.

The prompts before meetings help me make sure I'm on time for meetings.

The calendar also helps me not get overwhelmed as I can clearly see where I do or don't have any space when the pressure is on for more meetings.

* * *
Tim's comment on 'Outlook Calendar Reminder':
There are a number of excellent computer based organziational tools, both online and off.
Their only limitation is the fact that you need to have the technology at your fingertips.
The more time you spend at your computer, the more effective these types of tools are. But for sheer ease of use and flexibility, I still believe pen and paper are hard to beat...
Join in and write your own page! It's easy to do. How? Simply click here to return to Time Management Tools.
---
Want my latest monthly personal time management tips and insights to come to you?
Sign up below. They're yours for free, and you can unsubscribe at any time.
Plus I'll send you a free copy of Tame Your Inbox in 10 Minutes to help you do just that!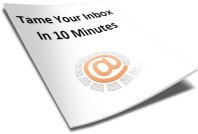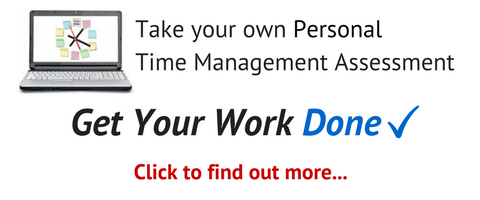 ---