Latest Time Management Information
- News, views and opportunities from around the world
Home

›
Time Management Information
Managing our time is something we all have to do, but the latest time management information can be hard to find in your local newspaper, or even online.
If you're keen to keep up to date with what's happening, bookmark this page or subscribe to the RSS feed (see buttons at the bottom left corner of this page).
This page features the major stories from Google News pulled together from news sources around the world.
These news articles have been put into three categories --
Time management
Procrastination
Work Life Balance
Click on the relevant link for the latest time management news and views, then do the same for the other two.
Of course, this is the latest information from around the world. But many issues come and go depending on the environmental factors surrounding them at the time.
The technology and tools we use to manage time are set against the challenges they themselves present.  Wasting time online is a classic example.
Managing time itself (as well as the other related issues such as procrastination and managing work life balance) is much less transitory, and far more about applying evergreen principles -- ideas, techniques and strategies that don't depend on the latest digital device, but a heightened awareness of the value of your time.
Properly applied, those principles can help you manage your time and tasks far more effectively and efficiently.
The bottom line here?
Learning how to manage time and applying that learning on a day to day basis really will make a significant positive difference to every area of your life.    
Use the rest of this site to help you know what matters and then to actually do it.  Once you do, you'll find that you achieve those things that matter rather than just doing stuff that doesn't.
---
Want my latest monthly personal time management tips and insights to come to you?
Sign up below. They're yours for free, and you can unsubscribe at any time.
Plus I'll send you a free copy of Tame Your Inbox in 10 Minutes to help you do just that!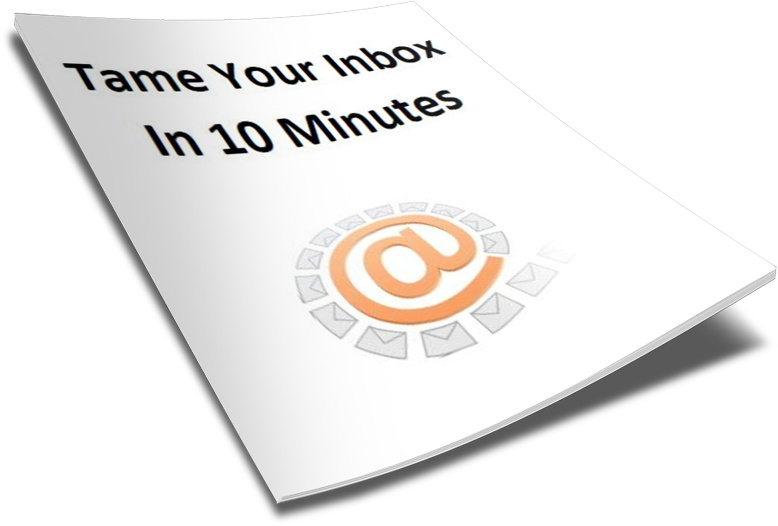 ---
Back to the top of Time Management Information