Time Management Coaching

What Do You Want to Change?
Home

›
Time Management Coaching
How many people care about your time management?

Believe it or not, plenty of people do; in fact, everyone in your life! But, even with the best will in the world, they are takers.  They have expectations of you.  

One to one coaching, on the other hand, can give you 100% focused personal attention with your best interests at heart.  

How often do you get that?

If you want to change your life for the better I can help you...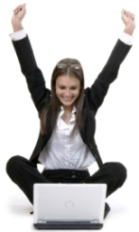 ü  Feel more in control
 ü  Get organized
 ü  Manage your work more effectively
 ü  Know what matters to you
 ü  Do what matters to you
 ü  Achieve a better work-life balance
I'll help you achieve results and feel the benefits in your life and work immediately.
"How?"
Request a free personal time management analysis.  This will help you discover which aspects of your life have the most potential for change.

Once you have assessed your situation you are in a great position to benefit from coaching, but there is no obligation to continue whatsoever - it's entirely up to you.
Use the form below to request your free online time management coaching analysis.

Use the results to pinpoint areas for you to work on. What are the issues?  How are they affecting your life?  What do you want to achieve?

Once you have responded I then do a free 30 minute initial consultation with you (available until March 31st).

If you decide to go ahead you book however many blocks of time management coaching you want and w

e start working together!

   
"So I can do the analysis for free?"
Yes!  Even if you don't invest in personal coaching now it will give you some useful insights into which areas you have the greatest opportunities to change in your life and work.
"

What if I do want personal coaching?"
If, after you have completed your personal analysis, you decide to go ahead and book coaching there are three Plans to choose from:
Plan 1
30 Minutes Email Coaching
£25 per session*
If you want to try out coaching and you're comfortable with email as a form of communication this is a great way to 'dip your toes in'.
The freedom and flexibility enables you to make progress at your own pace. I can give 100% focused thought and attention to your question and produce a unique action plan for you to work on.
Plan 2
Unlimited Email Coaching
£70 per week*
This Plan offers the same degree of freedom and flexibility with the added motivation and accountability that come with an ongoing coaching relationship.
Plan 3
30 Minute Call and Unlimited Email Coaching
£90 per week*
Sometimes speaking to someone directly makes all the difference.
This Plan combines the best of both forms of coaching, building deeper rapport and enhancing the feeling of support. And when the call is completed, that support is still there.
* Plan prices are shown in GB pounds. Obviously you can still make the payment using other currencies.
"

How many sessions can I book?"
It's entirely up to you. You can mix and match the plans, or simply book a block of one type of plan.  
If you don't feel ready to commit to a block booking you can always start with one Plan 1 session.
"What are your credentials?"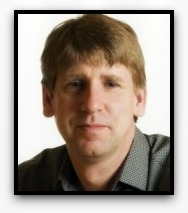 I am a Certified Life Coach, holding an EDEXCEL Level 3 BTEC Certificate in Life Coaching Skills and Practice.
I have been coaching and training individual and small groups, both online and off, since 2007.
I'm also the author of every time management article and resource on this website.
Here's some of the feedback from previous time management coaching clients I have worked with:
"You were so instrumental in helping me realize what I wanted, planning how to get it and actually carrying out the plans successfully"

- Martha Mashonganyika
"Time management coaching has enabled me to get things in perspective with work and realize the difference between perfect and realistic. I found the sessions very useful"

- Laura Nicholls
"Tim's approach towards coaching was absolutely professional. I found his advice and support very useful and achievable. I have received regular feedback with targets set for the next week.

I have absolutely benefited from these sessions and would recommend  him to anybody"

- Ockie Vermaak
"How do I know my information is secure?"
All communication received from my coaching clients remains 100% confidential for the duration of the coaching relationship, after which it is deleted - in short, no one else will see it.
I adhere to the eight principles of the UK Data Protection Act.  You can read a summary of them here.
If you have a question concerning data protection please contact me using the form below.
"Do you offer a guarantee?"
Yes, I do.
I will always do my best to provide you with an excellent service that helps you achieve positive results in your life.
When I am working with you I always do so with 100% focused attention, and with your best interests at heart.
If, however, you feel coaching has made no difference to you, tell me about it.  I will refund you for the full cost of the coaching you have purchased.
"Okay, what do I do now?"
If you have completed your free time management analysis, choose from one of the above Plans to suit you.  
Otherwise, use the form below to request yours along with your personal consultation and/or ask any questions you may have.
What have you got to lose?  It might just change your life...
---
Back to the top of Time Management Coaching